The Colgate Sensitive Pro toothpaste TV commercial that we worked on last month is finally shown on TV. Thanks Irene for the update! :)
It was some hot and humid day, so we had to constantly retouch their makeup and hairdo, and to reapply a fresh layer after lunch. Despite the weather and the hours we had to endure the weather, it was really nice working with the Filipinos as they were REALLY warm and friendly.
Here is a memento of their good times in Malaysia. The TV commercial called for natural looking makeup and hair, so it was just a matter of accentuating facial features and to conceal imperfections.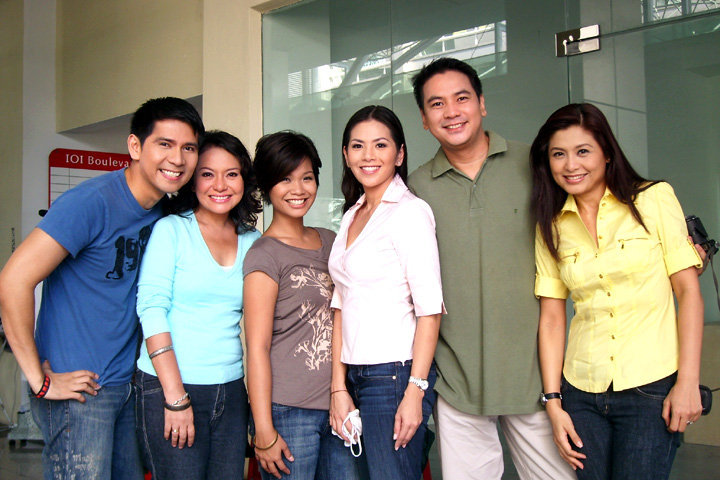 Looking for a makeup artist? Set up a makeup trial with us in Kuala Lumpur, Malaysia. Contact makeup artist Cassandra Lim, at 012-2771000 or email us at cass@dominicabyc.com.