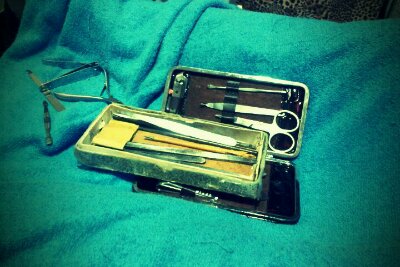 Hubby and I went for foot massage at this reflexology place near our house. He was too lazy to trim his own toenails, so he got the guy to do the full work, removing cuticles, and other dirty stuff from his feet.
It wasn't cheap! These people charge by hour, and hubby had to pay RM 50, for one whole hour of trimming God knows what.
I was seriously questioning the hygiene of his set of tools. I didn't see him clean them, nor did I see any alcohol spray for disinfecting.
I'm never letting hubby do it again.
Also this has inspired me to come up with some value added service to bridal clients. Will announce soon.
Looking for a makeup artist? Set up a makeup trial with us in Kuala Lumpur, Malaysia. Contact makeup artist Cassandra Lim, at 012-2771000 or email us at cass@dominicabyc.com