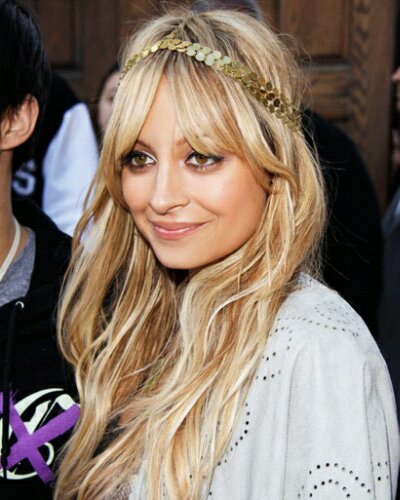 I've had a few brides asking for the hippie look with loose soft curls ala Nicole Richie.
It is an informal look, so if you're going for the elegant look, this is not for you.
Nearly everyone can carry off this hairstyle and this hairstyle is especially great for brides who are insecure about their face shapes and want to hide their jawlines, round faces etc.
Bear in mind, for Asian brides who typically have black or very dark hair: this hairstyle look best when your hair colour is light, so you may want to lighten your hair colour before your big day.
Looking for a makeup artist for your wedding? Set up a bridal makeup trial with us in Kuala Lumpur, Malaysia. Contact makeup artist Cassandra Lim, at 012-2771000 or email us at cass@dominicabyc.com.