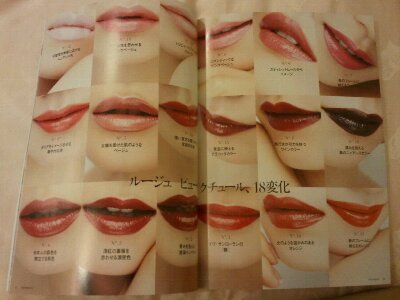 Strong lips are in. Colours shown in image from YSL cosmetics.
Important when wearing strong lip colours
– use a lip brush to apply lip colour for a more even application.
– blot off with tissue and reapply (this is called layering) for a longer lasting colour.
– make sure lip shape is even, balanced on the left and right side.
– use lipliner for a clean and defined look.
– keep eyes tame.
Or if you're too lazy and can't be bothered with all the details, just unscrew your lipstick and swipe it on :)
Go ahead and try out all the colours that you've never used. This is honestly one of the easiest trend in makeup, lucky everybody.
Looking for a makeup artist? Set up a makeup trial with us in Kuala Lumpur, Malaysia. Contact makeup artist Cassandra Lim, at 012-2771000 or email us at cass@dominicabyc.com