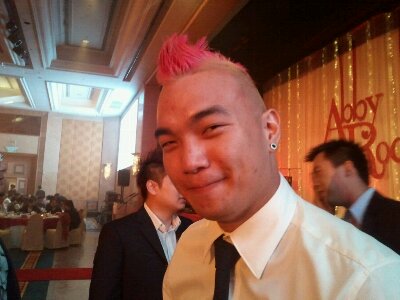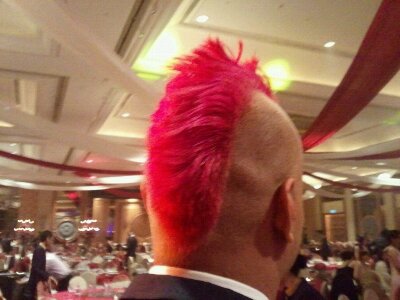 Oooo doesn't his hair look awesome?
How many would have the guts to do a mohawk, let alone a pink mohawk?
Reminds me of Gianni, a character from After Juliet, a very memorable stage production I worked on, directed by Kelvin Wong. Gianni had a red mohawk, a really high red mohawk.
It was really interesting working for that production. I had to design makeup, hair and costume with punk and goth element. They all turned out really well. :) Will post up some pics in the near future.
Looking for a makeup artist? Set up a makeup trial with us in Kuala Lumpur, Malaysia. Contact makeup artist Cassandra Lim, at 012-2771000 or email us at cass@dominicabyc.com