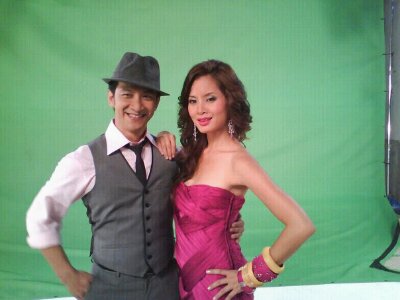 Behind the scene picture is from one of the shoots we worked on with Daphne Iking.
I think it's sad that she's embroiled in one controversy after another, but I guess that's the price you pay for being a star, your private life is subject to public scrutiny.
We pray that Daphne will be delivered from all these obstacles in her life.
Looking for a makeup artist? Set up a makeup trial with us in Kuala Lumpur, Malaysia. Contact makeup artist Cassandra Lim, at 012-2771000 or email us at cass@dominicabyc.com.