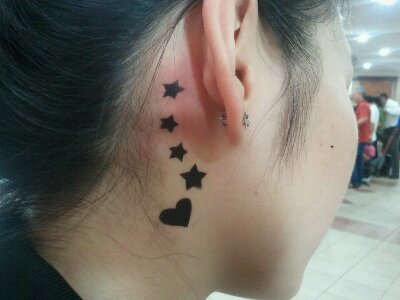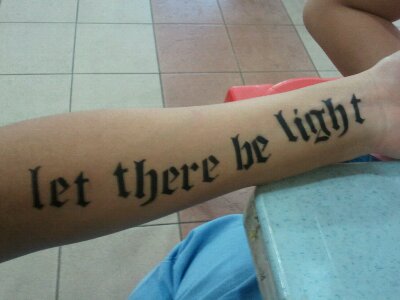 Here are two photos of temporary airbrush tattoos that I did for a fundraising event at the Church. The teenagers love the temp tattoos very much, some even had two or three done.
Temporary tattoos are a good way to make a statement without the need for a permanent mark on your body.
The first photo is of a pretty college girl, she wanted something different. A tattoo behind the ear is something different. Not everyone has a tattoo behind their ears. I designed a simple piece for her.
The second photo is of me. The temporary tattoo was done in the first 5 mins that I was free (busy the rest of the event with the teenagers). I've always wanted a second tattoo, but it just didn't happen, so I guess a temporary tattoo will have to do.
It is a verse from the Bible, Genesis 1:3. I like it a lot.
Airbrush colour: Temptu Dura Liquid (alcohol based body colour that lasts 2-5 days)
Looking for a makeup artist? Set up a makeup trial with us in Kuala Lumpur, Malaysia. Contact makeup artist Cassandra Lim, at 012-2771000 or email us at cass@dominicabyc.com