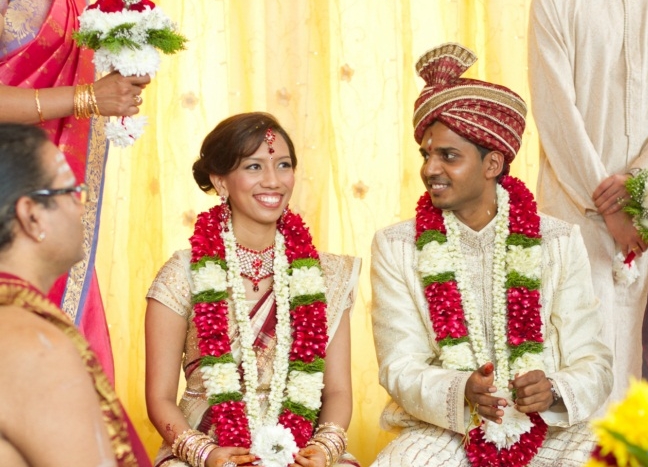 Marilyn looking radiantly happy at her wedding.
Indian weddings are some of the most colourful weddings you'll find. Your makeup should be compensated accordingly so that you don't  look washed out, but yet look like a natural beautiful version of yourself. A good way is to intensify the eye makeup, or go for a more obvious lip colour.
Nude lips = no no at colourful weddings like this.
Looking for a makeup artist for your wedding? Set up a bridal makeup trial with us in Kuala Lumpur, Malaysia. Contact makeup artist Cassandra Lim, at 012-2771000 or email us at cass@dominicabyc.com.