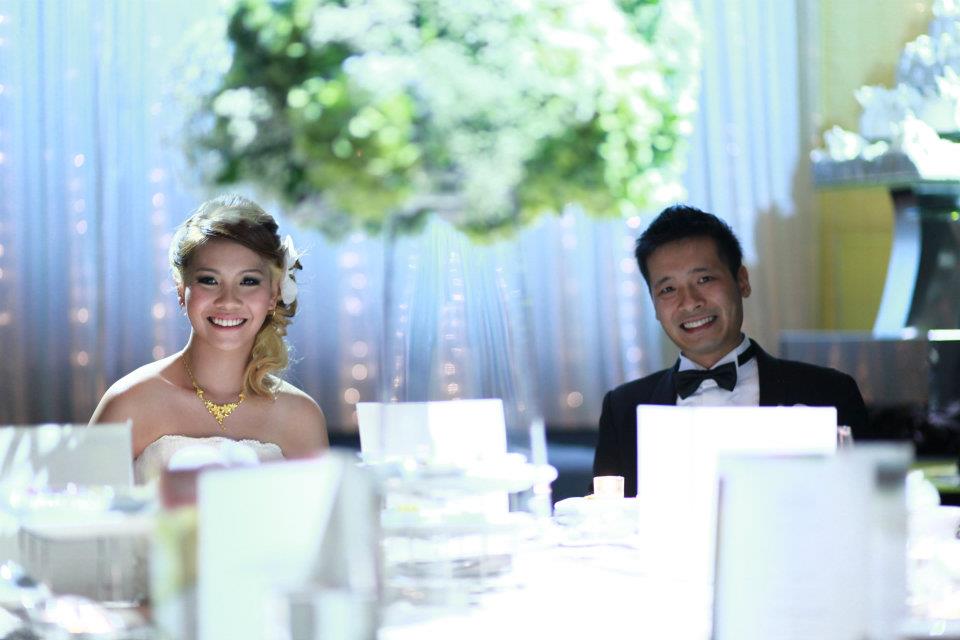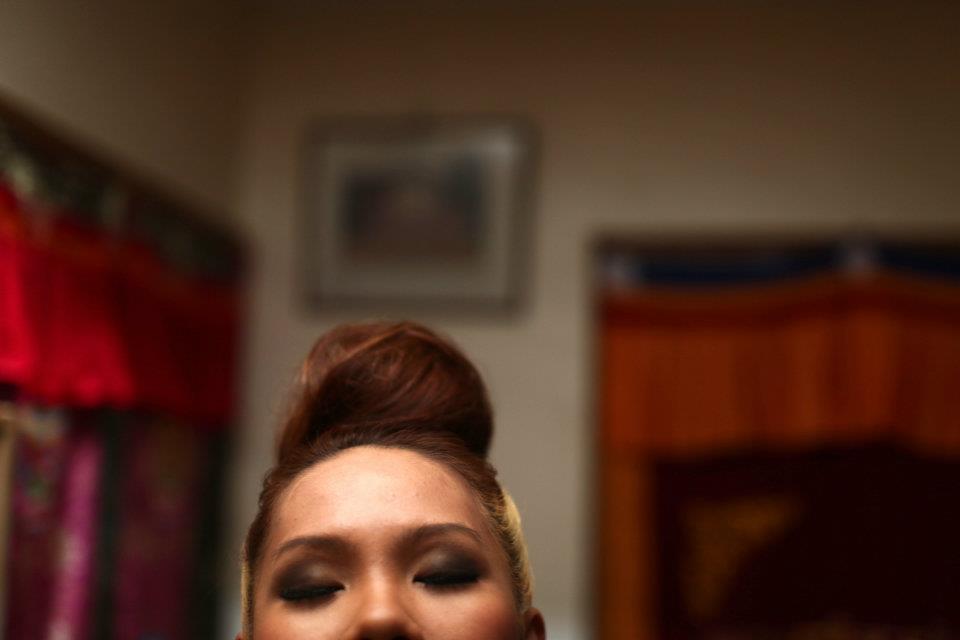 *Click for a closer view*
LOL I did not crop the second photo, it was the photographer's artistic flair!
Blonde hair is the latest trend, but not everybody can carry off the blonde hair look. Diane looks awesome with blonde hair, the gutsy bride who did it way before a lot of us did ;)
The inspiration for the reception (photo #1) was 'Goldilocks', with a big white orchid pinned carefully behind her left ear softened the entire look.
Our inspiration for the morning look (photo #2) was more 'Harajuku'. Did you like the well blended smokey eyes?
We love!
Looking for a makeup artist for your wedding? Set up a bridal makeup trial with us in Kuala Lumpur, Malaysia. Contact makeup artist Cassandra Lim, at 012-2771000 or email us at cass@dominicabyc.com.