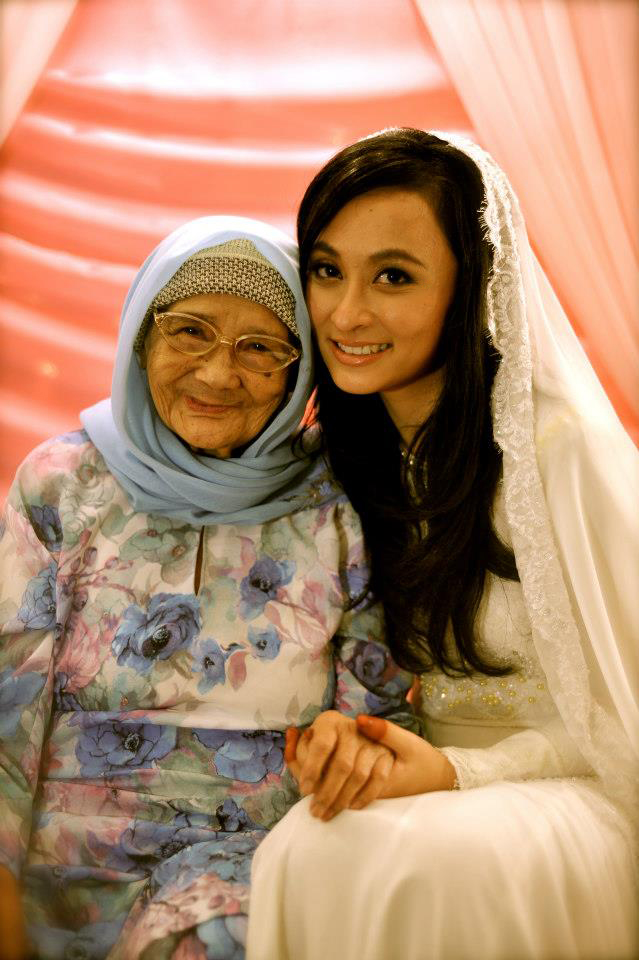 Sometime ago I posted a photo of Ili and her tok (grandma) when we did Ili's makeup and hairstyling for her tunang function. Here is another one of the two of them looking so sweet. Ili specifically requested to have her hair styled ala 60s, and in the end it turned out so well that she didn't want to hide/flatten her hair with the veil!
Well, a bride has got to have her veil, when else will you ever wear one? ;)
Looking for a makeup artist for your wedding? Set up a bridal makeup trial with us in Kuala Lumpur, Malaysia. Contact makeup artist Cassandra Lim, at 012-2771000 or email us at cass@dominicabyc.com.