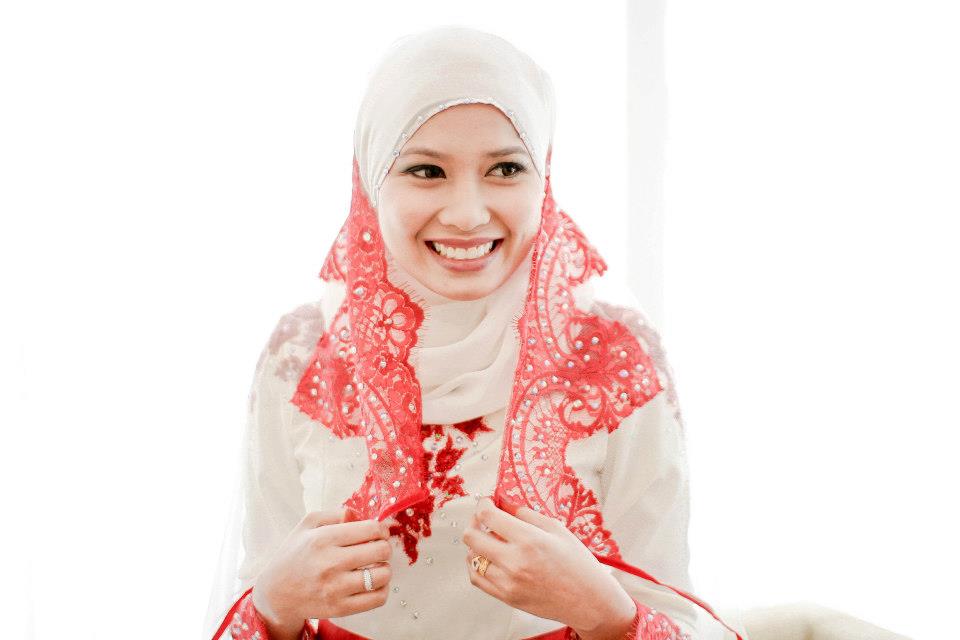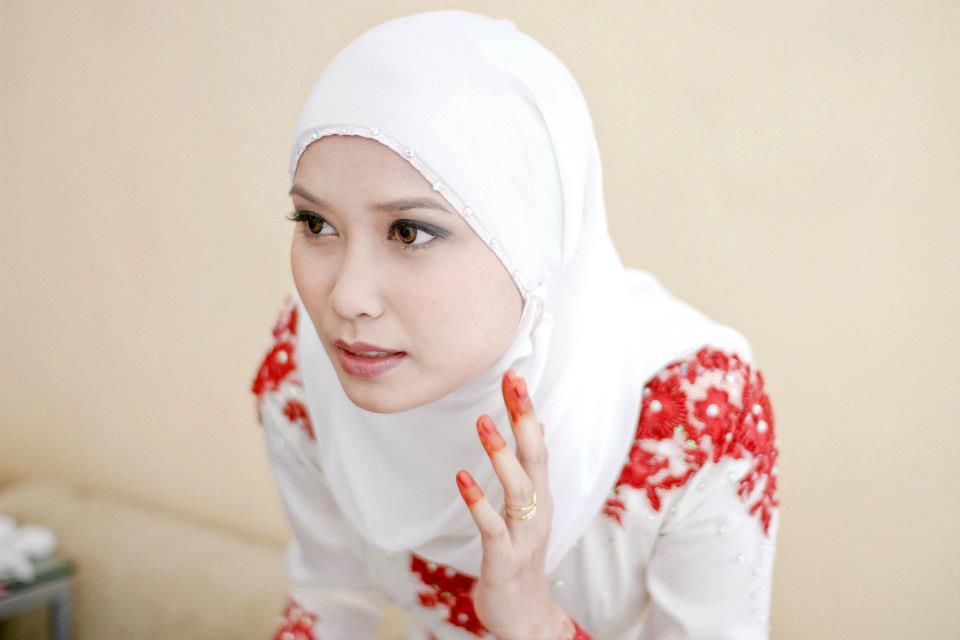 *Click for a closer view of photo*
Red and white, perfectly contrasting colour for a wedding.
Initially I applied a lighter nude colour on Izzat's lips, but something did not feel right, so I reached out for my Make Up For Ever Flash Palette and added some deep red. It turned out perfect, as the red on Izzat's baju, was a bit overwhelming if we did not add a deeper lip colour.
And on Izzat's eyes, I used black eyeshadow, and it did not appear harsh, even in the daylight. In fact, it made her eyes even livelier!
Wishing the best for Izzat and husband. :) Blessed marriage!
Looking for a makeup artist for your wedding? Set up a bridal makeup trial with us in Kuala Lumpur, Malaysia. Contact makeup artist Cassandra Lim, at 012-2771000 or email us at cass@dominicabyc.com.