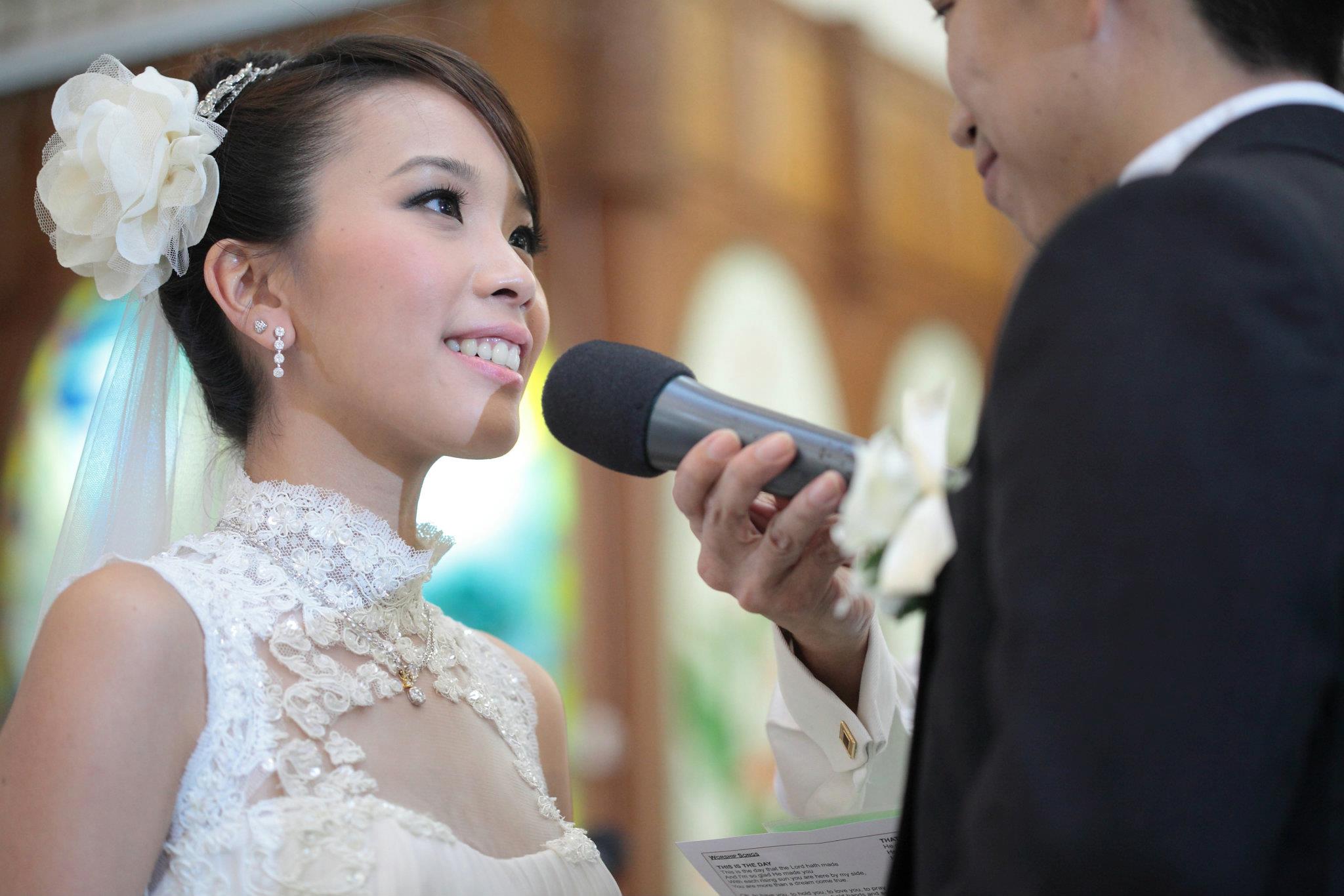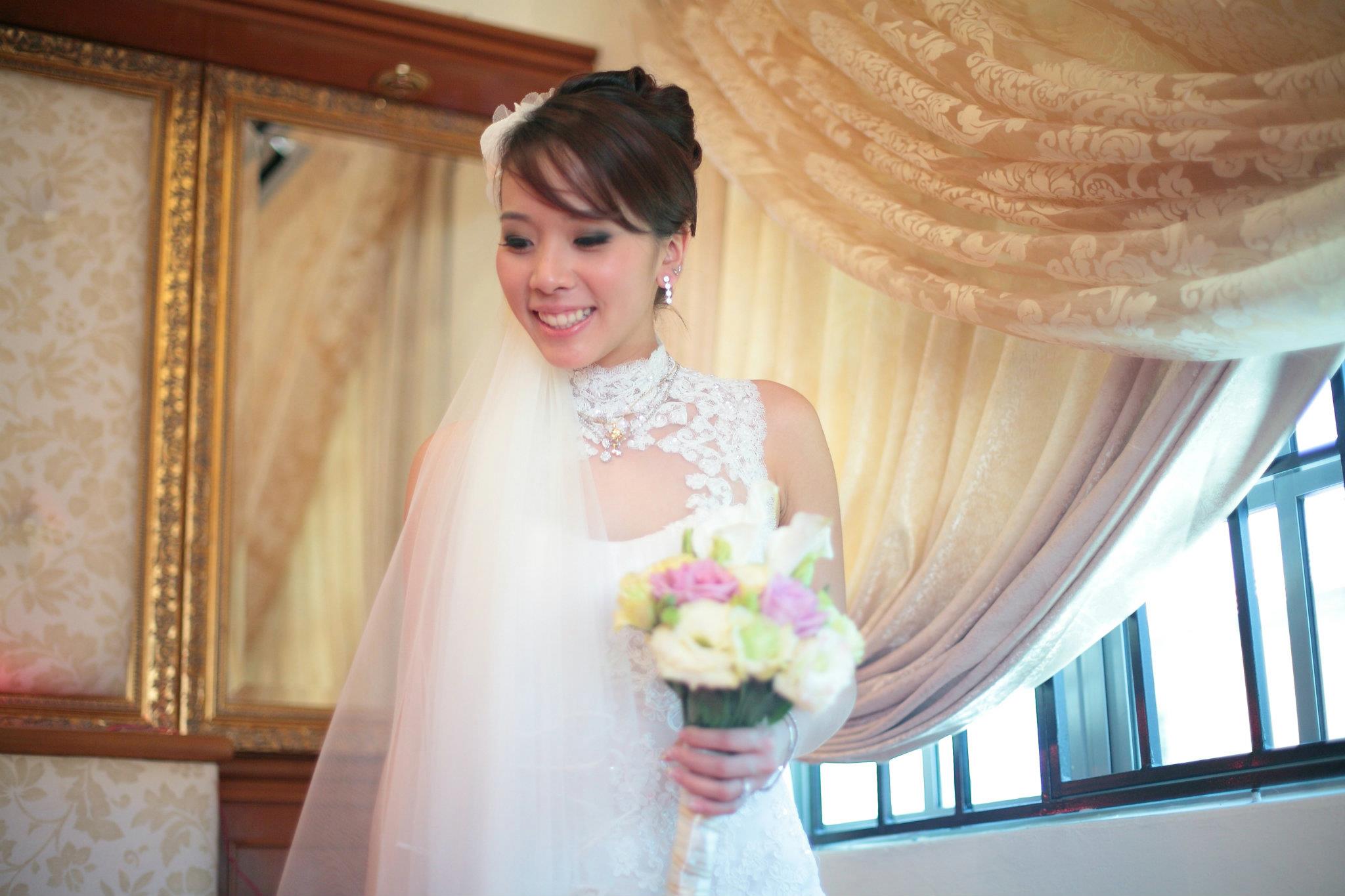 *Click image for closer view*
Lez is one of the most beautiful person I know, inside and out. Sincerity radiates from her, and you could see real joy in all her wedding photos.
What gorgeous smile Lez has!
For Lez's wedding, we emphasised on the eyes (sexy but still looks natural) and flawless skin. Hair is kept from looking too stiff by leaving the fringe flowy. Not too much hairspray please!
Looking for a makeup artist for your wedding? Set up a bridal makeup trial with us in Kuala Lumpur, Malaysia. Contact makeup artist Cassandra Lim, at 012-2771000 or email us at cass@dominicabyc.com.